Slow Food!
I read in my local newspaper that a new Chinese Fast Food place has opened on Rongjun Road.
The restaurant boss is quoted as boasting that the restaurant has no flame burners, no kitchen knives and no chef . Instead food is prepared entirely mechanically. Pre-prepared, bagged food is automatically heated in computer controlled steam cabinets with computer controlled barometric pressure and temperature.
The lunatic should be taken out and shot!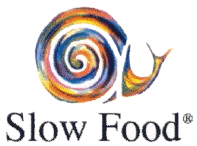 The article mentions several times the convenience of this method and does mention the nutritional value but never once mentions the taste!
Liuzhou, like all Chinese towns and cities, boasts hundreds (if not thousands) of small, cheap fast food places selling great tasting (and nutritious) food cooked (very quickly) by human beings!
Just look around town at where the crowds are every day. Is it McD's? KFC?
No.
The place to avoid is known as Ocean Fast Food (Chinese name:好向洋 hao xiang yang)
. This entry was posted on Thursday, August 25th, 2005 at 1:18 pm and is filed under Food and Drink, Uncategorized. You can follow any responses to this entry through the RSS 2.0 feed. Both comments and pings are currently closed.